We stock a wide range of ready made traditional fruit celebration cake bases. These are made to a very high specification by a craft baker.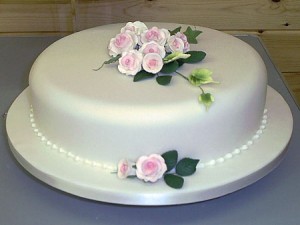 The cakes are sold unfinished but ready for you to cover and decorate.
Upon request we can also arrange for these cakes to be covered using Sugarpaste or Royal Icing.
We also stock a wide range of edible and ornamental decorations, Cake Boards, Boxes, Ribbons, Pillars and Stands so that you can give your cake that special touch.