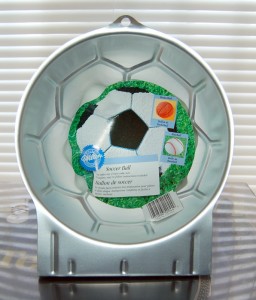 Character and Traditional cake tin hire
Cake tin hire makes it easy for you to offer a variety of cake shapes and sizes without the considerable expense of buying tins and pans that may only be used once or twice.
Wilton Aluminium Cake pans are available from us in a large selection of designs and come complete with instructions for use. We have a massive selection – please find listed below some of our most popular.
Micky Mouse
Buzz Lightyear
Hello Kitty
Bob the Builder
Superman
Spiderman
Butterfly
Computer
Cross
Alphabet
Numbers
Golf Bag
Lips
Ballet Shoes
Guitar
Barny
Fred Flintstone
Hot Air Balloon
Spaceman
Cowboy
Cowboy Boot
Tee Shirt
Care Bear
Teddy Bear
Rabbit
Christmas Tree
Barbi
Car
Van
Large Cup Cake
Egg
Dog
Frog
Hippo
Super Mario
Hot Air Balloon
Thomas The Tank Engine
Dora the Explorer
Tractor
Horse
Ball
Oval Ball
Wedding and Celebration Cake Tins
A celebration cake is often requested in an unusual shape. The cost of purchasing the tin specially manufactured in the shape desired can be very high. Add to this in many cases the shape desired is required in up to three or four sizes.. An enormous range of ribbons, flowers, jewels and other decorations are also available.
At items we can hire the tins and at the same time supply the boards and other accessories together with the hand made individual toppers and decorations. Traditional bride and groom, Anniversary and other toppers can also be supplied.
Available in many sizes – Round, Square, Diamond, Hexagonal, Oblong, Oval, Scalloped Oval, Triangle, Heart Shape, Numbers, Alphabet, Petal, Tear Drop, Octagonal, Extended Octagonal, Key, Bell etc.
It is important to book a tin prior to hire – this ensures you will not be disappointed. We can no longer post tins they do need to be picked up.